Dakar 2021: Quick but careful drive brought Loprais sixth place in prologue
02.01.2021
Both InstaForex Loprais Praga Team crews had a similar strategy in today's prologue. Without risking too much, both trucks have secured good starting positions for the opening stage of the Dakar Rally 2021.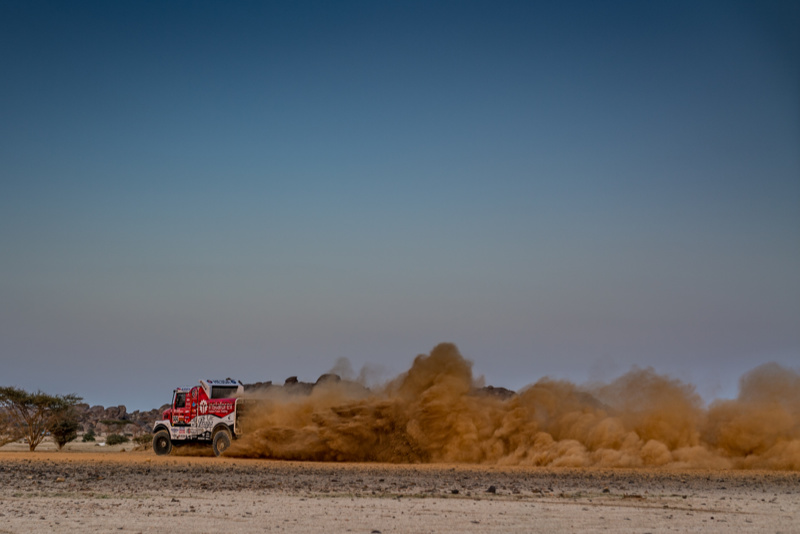 The 43rd edition of the Dakar Rally has finally begun. Even before the first official stage, the crews already battled against the time in an 11-kilometre prologue. That took place in the mountains, north-east from Jeddah on Saturday, January 2. Its results determine the starting positions for the opening stage. While it was a fast stage, there were lots of stones and many other challenges, making it very risky. It was way too easy to lose.
"We were quick but careful. Yet, the pace was very high in the prologue already. But like I always say, it's important to watch Russians and their strategy," said a happy Ales Loprais, who has clinched the sixth place, together with his navigator Khalid Alkendi and mechanic Petr Pokora.
"I wanted to go after the Top 5 and to be at least in the Top 10. We've managed to do so, and now, we're fully focusing on tomorrow's stage. The organisers say that it should be similar to the one we had in the prologue, but much longer. In such terrain, the most important will be to avoid mistakes. We don't want to attack until the long sandy stages."
"At the shakedown, we played a bit with the truck's stability. That's because we didn't have time to test everything in Europe. Of course, I'm still getting used to it, but I really liked that. The vehicle has a bit of oversteer, but that makes it more fun to drive," described Loprais the current setup of his Praga V4S DKR.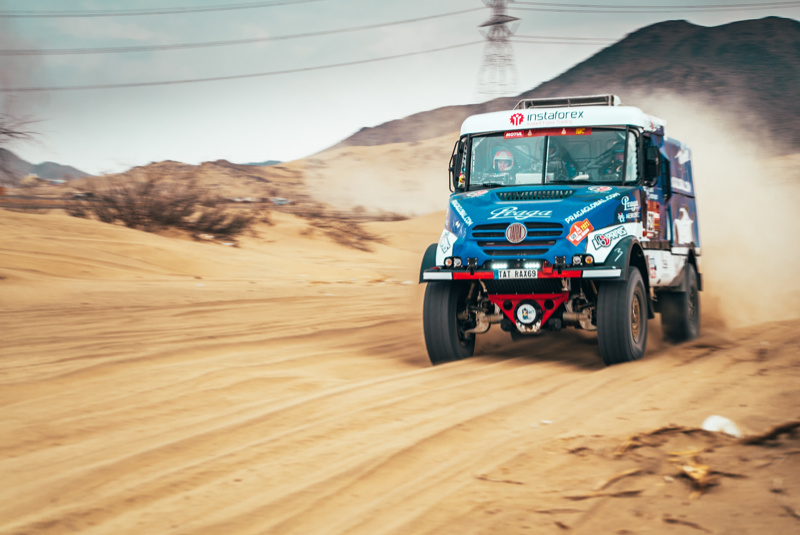 The Tatra Jamal – Queen 69 crew Jan Tomanek, Tomas Kasparek and Jiri Stross finished fifteenth in the prologue.
"Today, it was a bit more about our strategy. We had two punctures at the shakedown, and we had no idea where it happened. Also, the prologue had lots of stones, with pretty deep tracks. And when we got out, it was already getting dark. I just wanted to eliminate the risk of getting a puncture, which would cost us much more than we could possibly gain today," explained Jan Tomanek.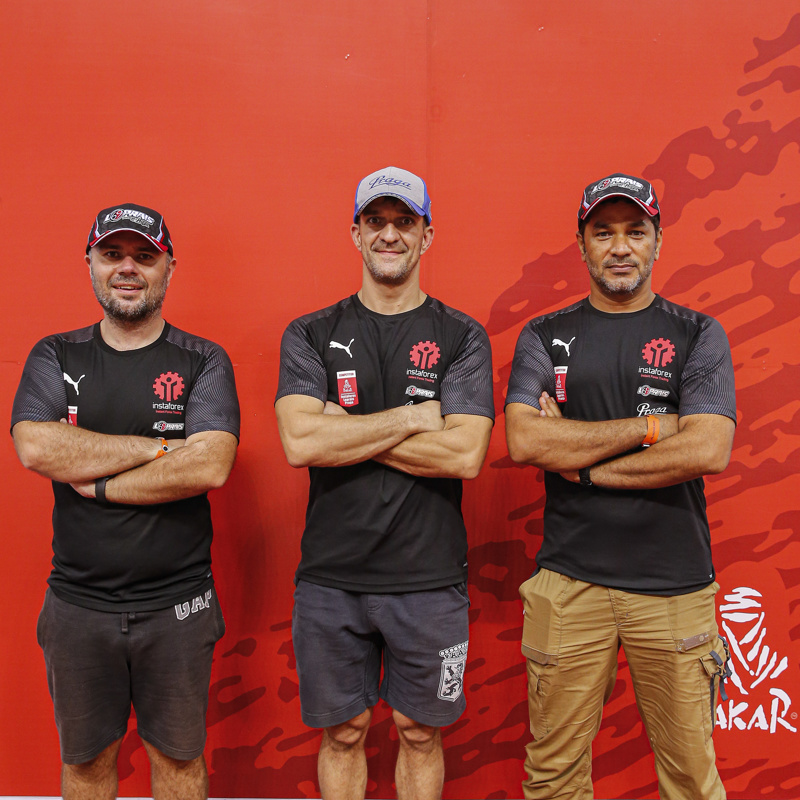 "I'm happy. Our goal is to support Ales and stay close to him. If we start ten places behind him, we can fulfil that role. We're getting used to everything and we are looking forward to the next days," added Tomanek.
On Sunday, January 3, the crews will finally start the Dakar Rally 2021 competition in Saudi Arabia, after spending almost a week in Jeddah. The first stage leads to Bisha and has 345 kilometres, including 277 km of special stage. The organisers say that this stage will consist mostly of stony and sandy tracks. It will also give good navigators a chance to shine.