2021 Dakar is halfway through, Ales Loprais is 5 minutes from podium
08.01.2021
The InstaForex Loprais Praga Team has successfully finished the first half of Dakar Rally 2021. After six out of twelve stages, the Praga V4S DKR number 504 currently holds fifth place in the truck standings. The crew is only 5:17 minutes from the podium positions.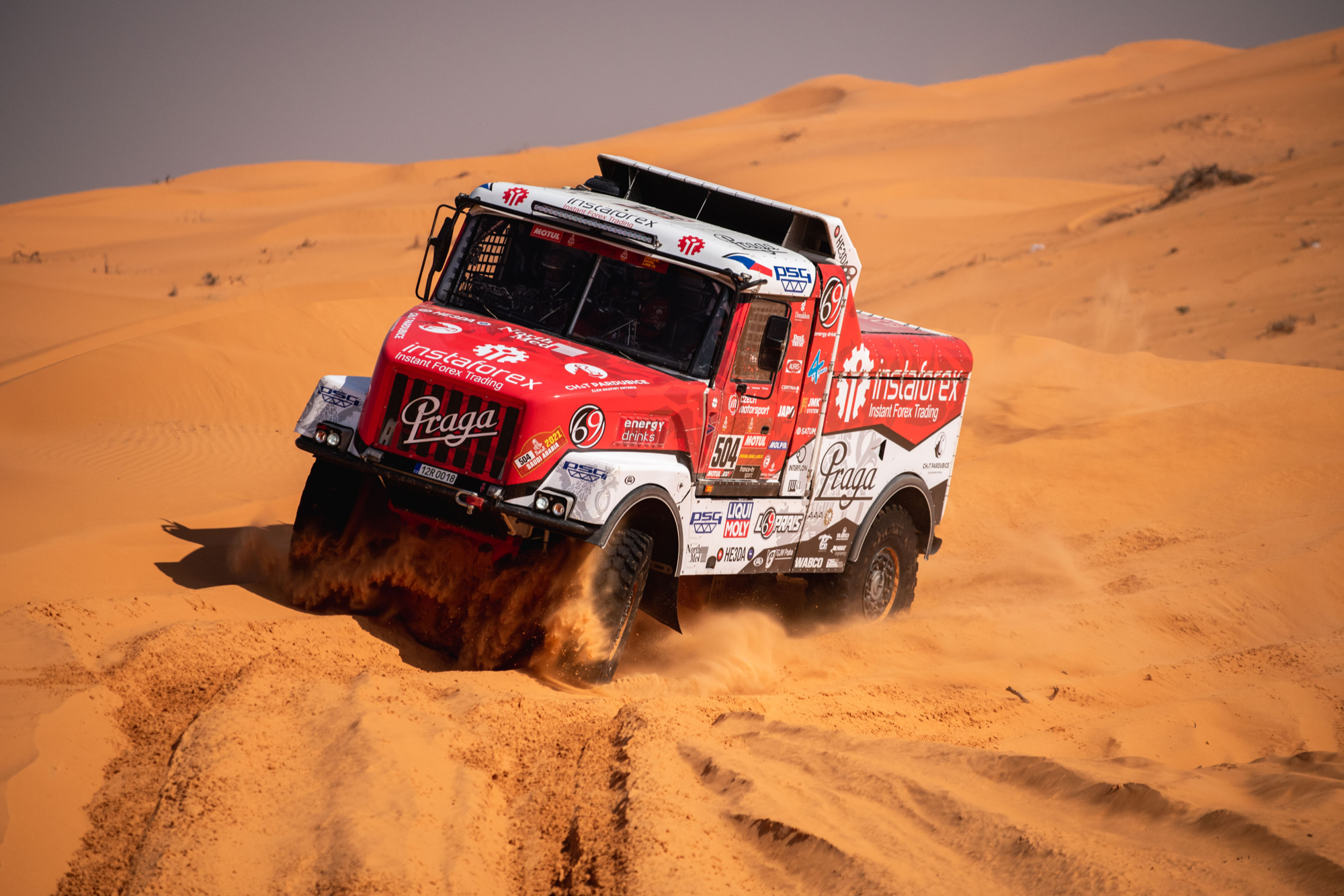 On Friday, January 8, Ales Loprais finished in fourth place on the shortened Stage 6, that had only 347 kilometres. The crew fought for the victory with four Kamaz trucks and Aliaksei Vishneuski with Maz from Belarus. All six drivers finished within seven minutes of each other.
"Today's stage had lots of swinging, with sand, dunes and plenty of jumps and tricky holes. We started quite well, but then, probably halfway through, The Lady's shock absorbers gave up, so after that, she was jumping like a frog. We tried to keep up, but then also came a problem with fuel, in the last fifth of the stage. We had to ease off a bit and pray to make it to the end. We've managed that and the result is really good," describes Ales Loprais his challenging but successful day.
While Ales Loprais, Khalid Alkendi and Petr Pokora dropped to fifth place overall, they are still only five minutes behind today's winner Airat Mardeev with Kamaz, who on the other hand jumped to third place in the standings. Dmitry Sotnikov, the current overall leader and Mardeev's teammate, is one hour and seven minutes ahead of the Instaforex Loprais Praga Team crew.
On Saturday, January 9, the Dakar Rally competitors will enjoy a rest day in Ha'il. After seven days of racing, they have done 2,288 kilometres of special stages. Yet, the most difficult stages are still probably ahead of them. The Dakar Rally resumes on Sunday, with the marathon stage. There, the crews will have to manage everything without their teams. The second week of racing should feature 100 kilometres of timed stages more than the first one.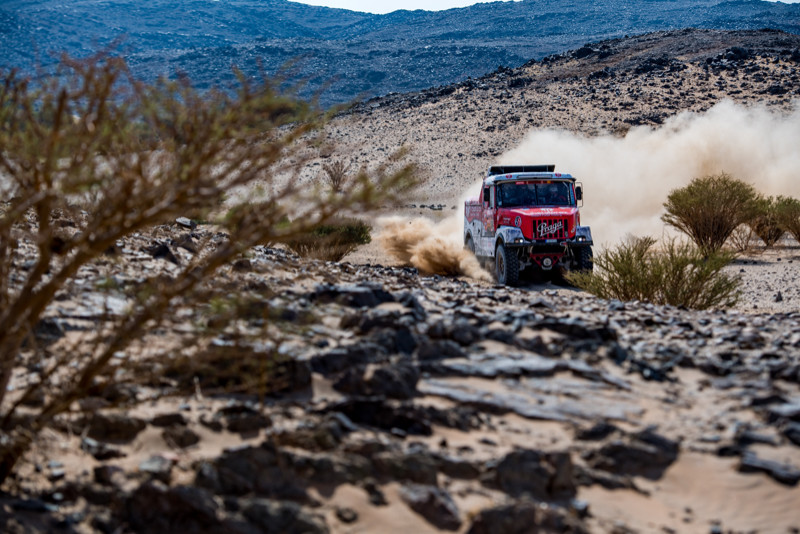 While the racing crews are going to enjoy a free day on Saturday, the mechanics will have plenty of work. For the Praga V4S DKR it means mostly just a usual servicing and replacing some of the components, exactly as planned before the race. The team will be also working on the Tatra Jamal truck. Jan Tománek, Tomas Kasparek and Jiri Stross had to retire from the race on Thursday, but they plan to return on Sunday through the Dakar Experience option. And that could play a key role in the marathon stage.
"We've got a new gearbox, even though it's not the same one. In Ha'il, we'll have to dismantle both, take the new one and put it into an original casing. Unless there is going to be some hiccup, it should be alright," believes Jan Tomanek.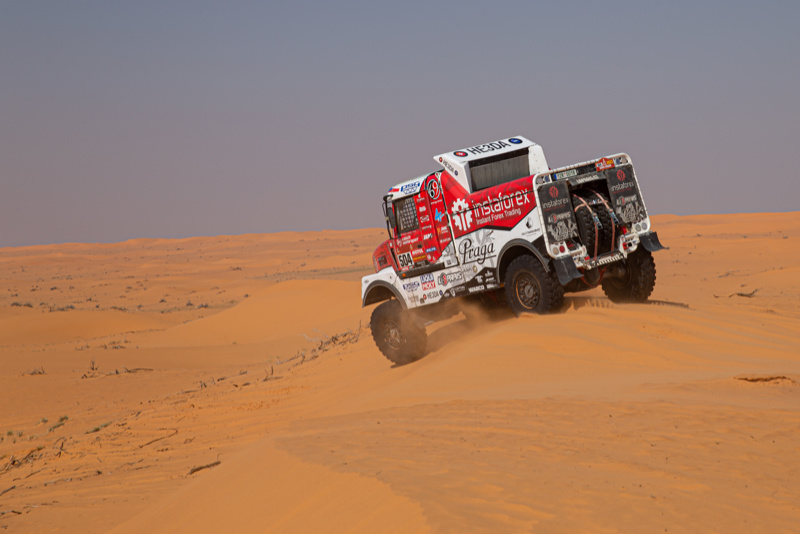 On Sunday, the Dakar Rally will head more to the north of Saudi Arabia, to Sakaka. The crews face 737 kilometres, including 471 kms of special stage.