Dakar 2022: Loprais and his crew faced issues with electronic roadbooks in the prologue
01.01.2022
After the prologue stage for the 2022 Dakar Rally, the Praga V4S DKR truck of the InstaForex Loprais Team is classified in eleventh place. Aleš Loprais, Jaroslav Valtr jr. and Petr Pokora faced issues with electronic roadbooks that appeared just before the start of the 19-kilometre-long stage.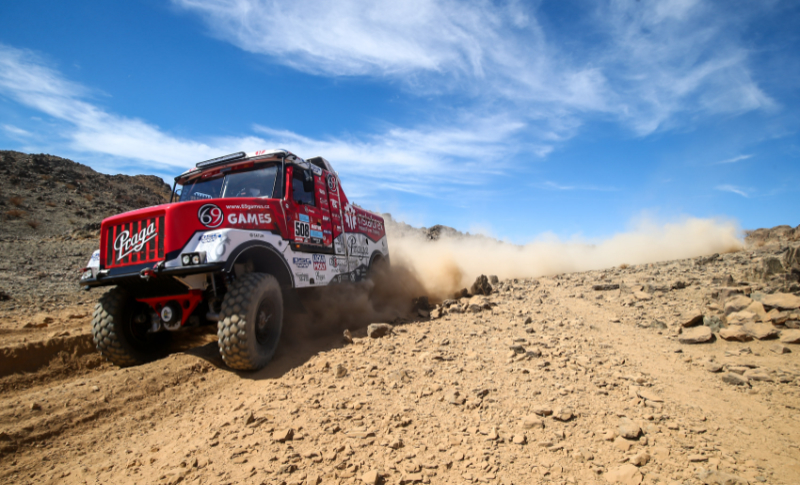 The 2022 Dakar Rally started on New Year's Day with more than an 800-kilometre trip from Jeddah to Ha'il, during which the competitors also took part in the qualifying stage (19.51 kilometres), that led mostly through sand and small dunes. The results of this short prologue will determine the starting order for the first stage scheduled for tomorrow.
While Ales Loprais and his mechanic Petr Pokora share the cabin of the rally truck for the fourth Dakar edition already, Jaroslav Valtr jr. is a brand-new addition to the crew. His Dakar debut came last year, in a team with his father Jaroslav Valtr. However, the cooperation did not start very well for them, as they ran into issues with new electronic roadbooks. The organisers always upload the track's itinerary into them right before the start of the timed section.
"It was a bit hectic for us because our roadbook tablets weren't working. There were some issues with the upload, so the organisers put us aside, and they let several other trucks go before it was fixed. In the end, we were behind Sugawara's Hino," says Ales Loprais.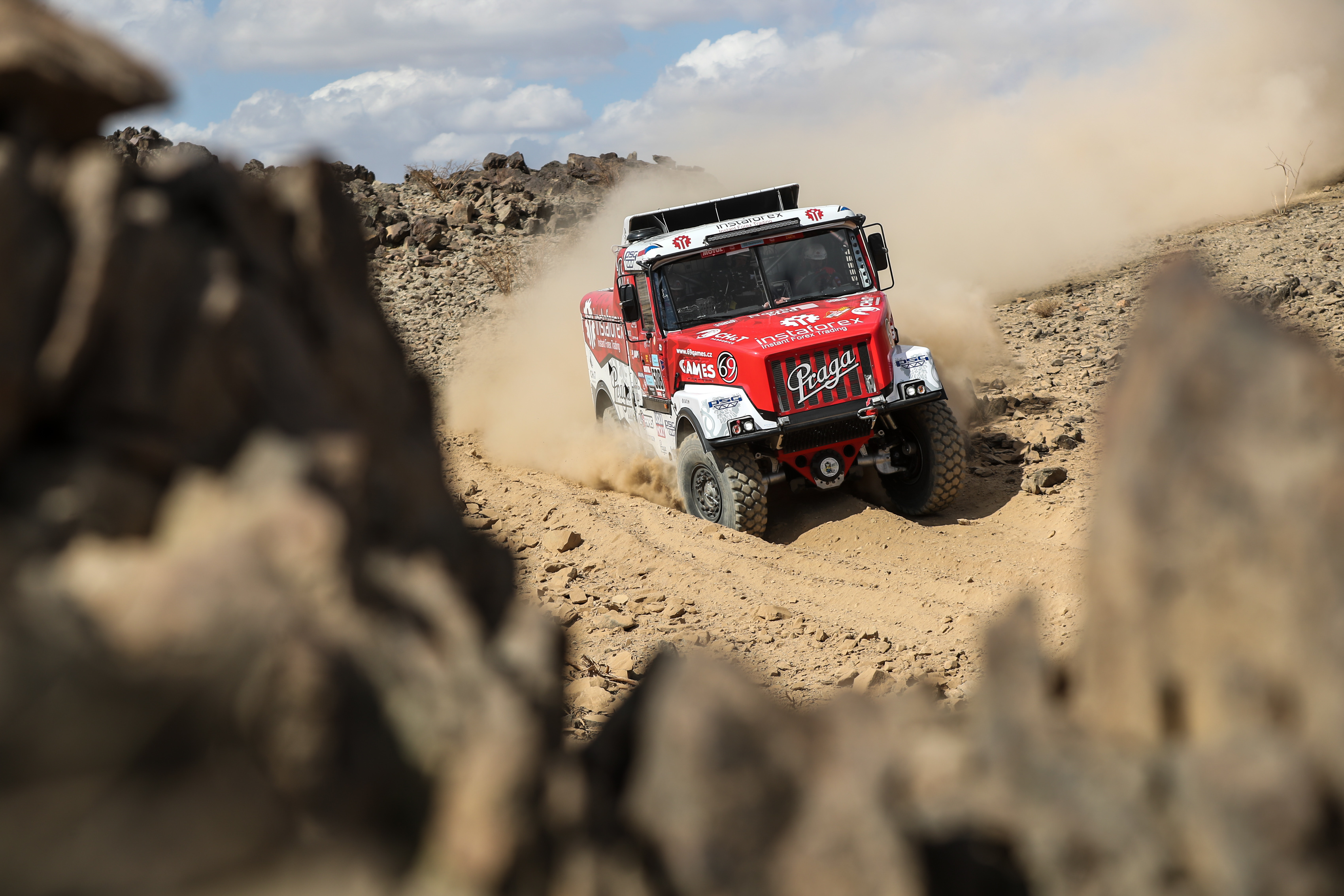 "Once it was sorted out, we did our best. Jaroslav did well, even though, of course, there was some nervosity, that always appear at the beginning. And especially now with this previously mentioned issue."
"On the track, we first got ahead of Martin Soltys, who clearly had some troubles. Then Sugawara and then one of the cars, so it was not a clean ride. And personally, I'm still not feeling very well after the recent events. It's not easy for me to concentrate on the race for now. It was a hectic first stage, but somehow, we've made it through, and we keep flying towards our objective," adds the 41-year-old driver.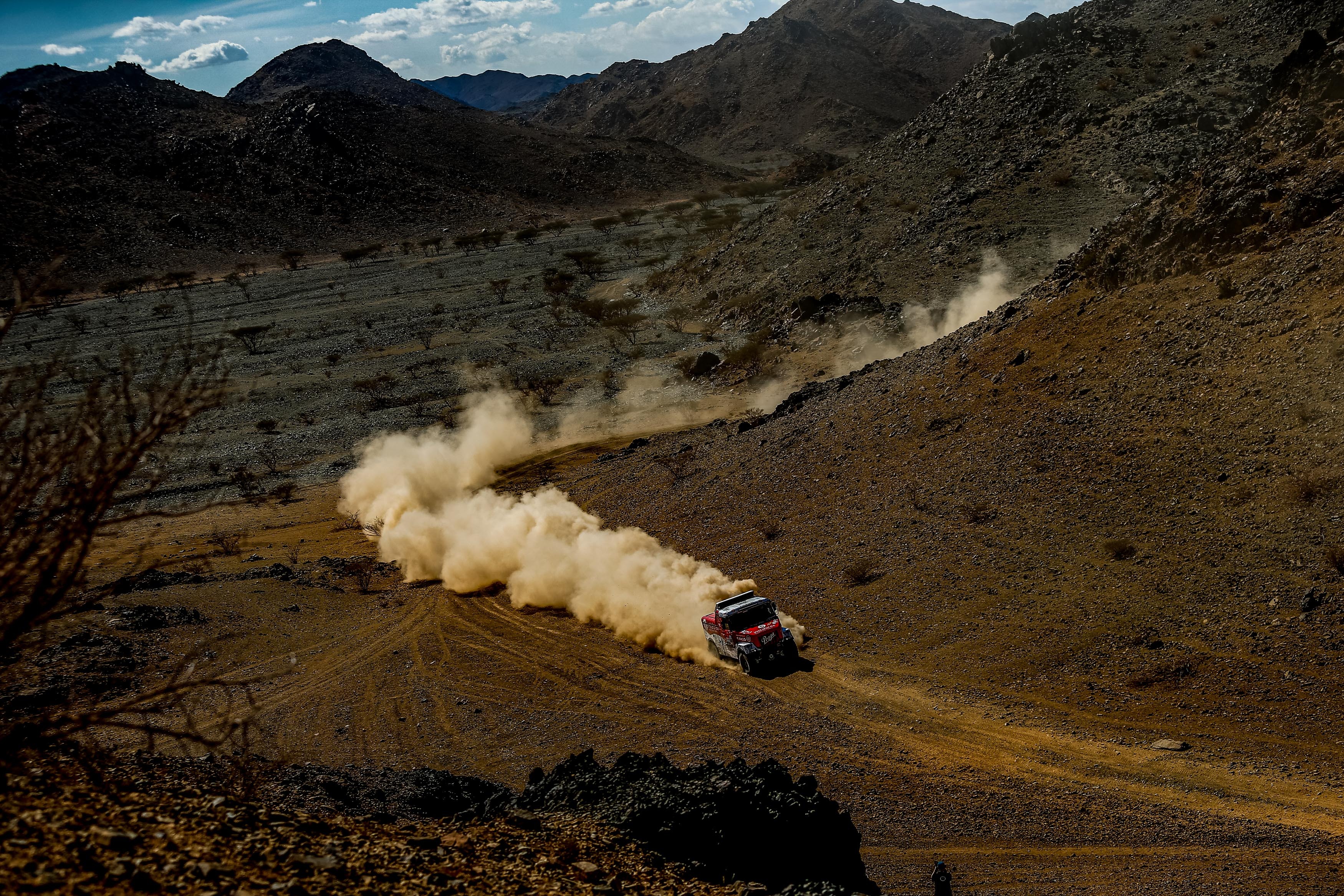 The official starting ceremony took place after the prologue in the late afternoon and in the evening. On Sunday, January 2, the 2022 Dakar Rally continues with the second part of the opening leg, which will start and finish at Ha'il. This 546-kilometre loop is going to feature the first long special stage, with 334 kilometres. The crews can look forward to mountainous landscapes with sand, and it promises to be a challenge especially for navigators. The organisers have already issued a warning for several navigation puzzles and to avoid any potential shortcuts by missing waypoints, as time penalties would quickly follow. And nobody wants those right at the beginning of the competition.