Dakar 2023: Second stage win for Loprais as he strengthens his overall lead
05.01.2023
When in the dunes, Aleš Loprais is in his element. And he has confirmed that in today's loop stage around Ha'il. Thanks to a great performance that he and his crew kept from the start, and a brilliant finishing pace, they have slightly increased their overall lead in the Trucks category.
The Dakar Rally 2023 continued with a 649-kilometer-long fifth stage, which led crews to the north of Ha'il. Aleš Loprais with Jaroslav Valtr jr. and Petr Pokora enjoyed a close battle with young Mitchel van den Brink right on the track. However, they kept a close eye on Mitchel's father Martin, due to the development in the overall standings. In the morning, the experienced Dutch driver was leaving the bivouac as the second-best driver overall, and following some late-night changes to the classification, his gap to Loprais had dropped from 27 to 15 minutes.
While the InstaForex Loprais Team crew held a steady pace on Thursday's special stage, Martin van den Brink was gradually improving and dramatized the duel between both leading trucks. In the second half of the stage, they were only seconds apart. However, the final part went better for the Czech truck Praga V4S DKR #508. After more than 5 hours of racing, and 374 kilometers, Loprais and his crew managed to beat the Dutch team by only 16 seconds.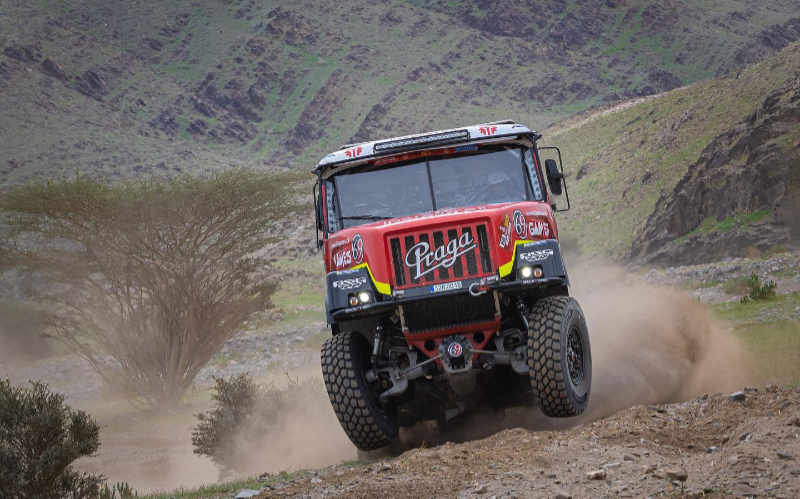 Aleš Loprais took his eleventh Dakar Rally stage win, and he now leads the classification ahead of van den Brink by 15 minutes and 22 seconds. Janus van Kasteren is almost 52 minutes behind in third place.
"Even though we didn't win by a large margin, we were glad to finish ahead of three trucks that had started ahead of us. Especially considering how broken and rough the route was. It was very close from the start; we were battling for every second. I thought that it was a bit like in a rally, on the limit. In the dunes, we were then opening up the track for others, and we pushed as much as we could. We're glad to have finished another stage. We keep going step by step, continuing our mission," Aleš Loprais summarized.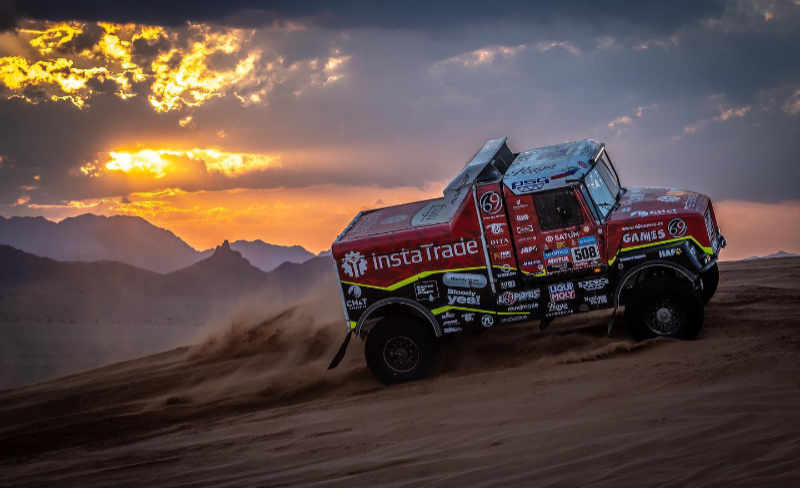 "In terms of navigation, today's stage was not so difficult. But it was fast, and good cooperation between cabin members while looking for the optimal route was the key. There were so many difficult places, and we had to find our way around them. But we've handled everything, and Aleš was phenomenal today," navigator Jaroslav Valtr jr. praised his driver.
"That's exactly what I like. When you can directly affect your result by having a clear head and by the performance of the whole crew. From climbing the dunes to navigation to managing tire pressure. At some places, it was quite bumpy, but there was lots of sand and dunes in general, which is something we really enjoy as a crew," cabin mechanic Petr Pokora, who similarly to Jaroslav Valtr jr. took his second stage win at the Dakar Rally, added. But he does not pay too much attention to it: "I'm not thinking about it at all. I'm clenching so tight so that nothing happens, and I feel a huge respect for everything that is still ahead of us."
On Friday, January 6, the crews will say goodbye to the bivouac in Ha'il and head southeast after a three-night stay. However, they will not be going to Al Duwadimi as expected as the rain that hit the area in previous days flooded the place meant for the next bivouac. Because of that, the sixth stage will be shorter by 100 kilometers. And after the finish, the crews will have to travel another 300 kilometers to the bivouac in Riyadh.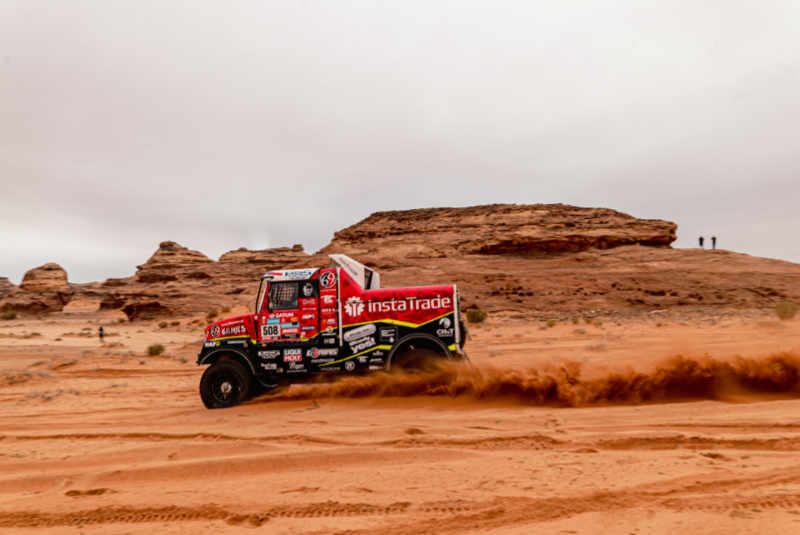 There will be some more route changes in the coming days. Stage 7, scheduled for Saturday, January 7, will now consist of a special stage originally planned for Stage 8, leading from Al Duwadimi to Riyadh, which was to take place on Sunday, January 8. The new plan for Sunday will be decided in the following days, considering the current weather conditions.