Dakar 2022: Loprais keeps up with leaders and holds his position
06.01.2022
The 2022 Dakar Rally continued with a challenging fifth stage, as all competitors and their vehicles had a rough day. However, the Instaforex Loprais Praga Team handled the difficult stage without a hiccup and the crew remains in fifth place in the trucks overall standings.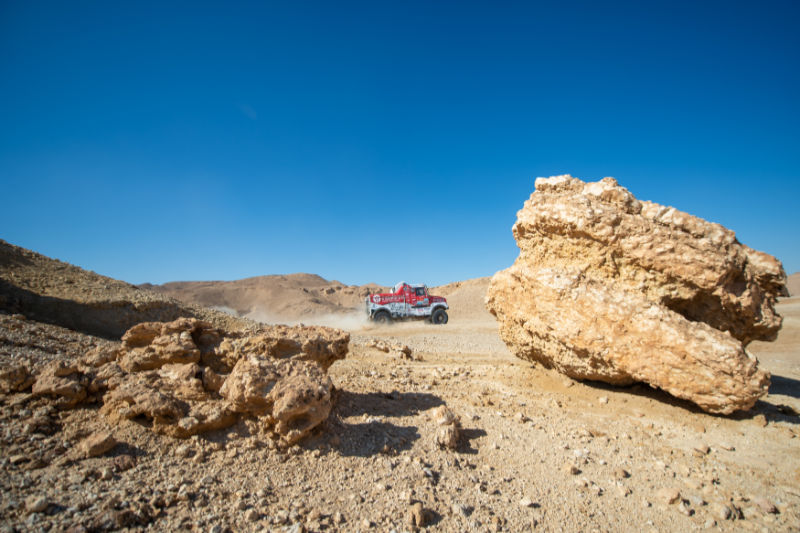 "Today was a massacre. From the dunes to fast segments, camel grass, heavy rocks, and a trial," described mechanic Petr Pokora the challenges of a fifth stage (613 km). The loop around Riyadh offered a 395-kilometre-long timed section.
"The vehicle holds up, Ales is driving brilliantly, he's great in anticipating. And hats off to Jaroslav, who holds it together even when things get tough and he is under pressure," he praises his crew.
The Praga V4S DKR of the Instaforex Loprais Praga Team finished the special in 4 hours and 10 minutes. Just seven and half minutes behind the stage winner Andrey Karginov with a Kamaz truck. That puts the crew of Aleš Loprais, Jaroslav Valtr jr. and Petr Pokora in sixth place in today's stage results, right behind the four Kamaz trucks and Janus van Kasteren with Iveco.
"It's difficult, but sometimes it was even enjoyable fun. For a while, we were even in second place. We did our best, but the Kamaz team is flying like crazy, and van Kasteren as well. It's got a special vibe and a good drive. The Lady held up today, so big thanks for her, but we couldn't have found anything more. We need to focus on the following days," says Ales Loprais.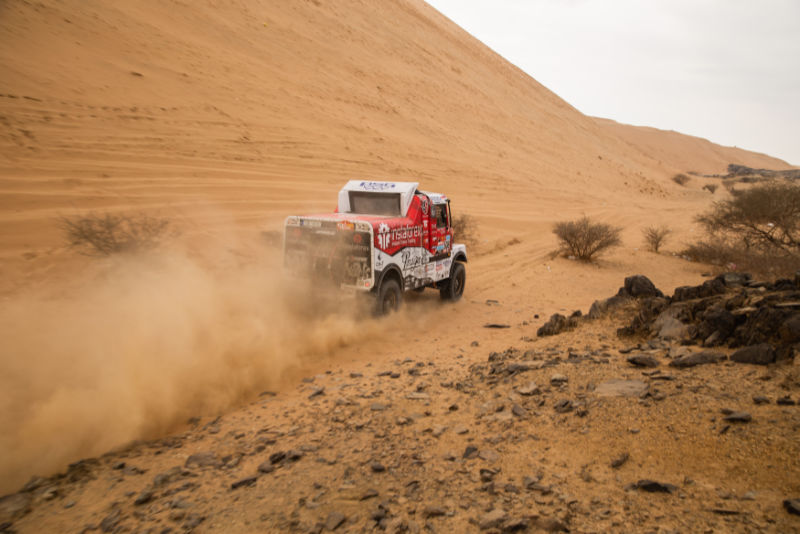 "I also have to praise Jaroslav Valtr jr., who did a great job navigating me today. I really enjoyed driving under his lead," added Czech driver, praising his new navigator.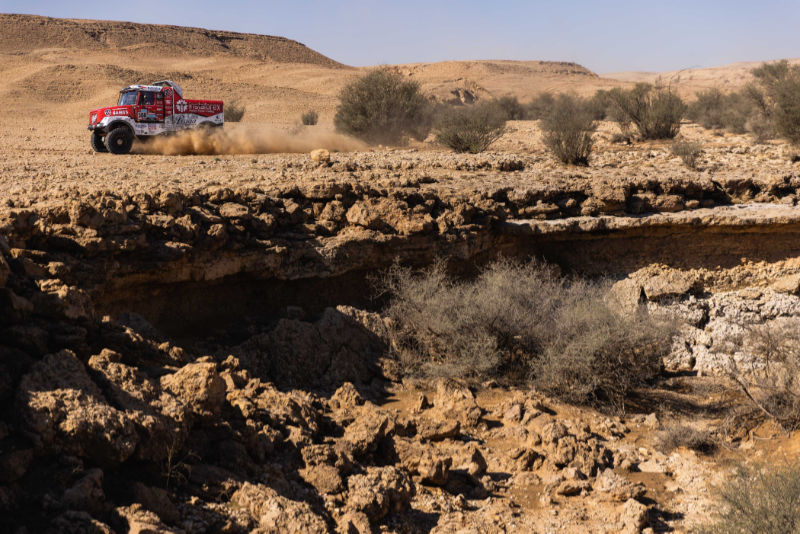 In the truck overall classification, Loprais and his crew currently hold fifth place, just nine minutes behind van Kasteren in fourth position. They are almost 35 minutes behind Anton Shibalov (Kamaz) in third place, and one hour and one minute behind Dmitry Sotnikov (Kamaz) in the lead. Karginov has moved ahead of Martin van den Brink (Iveco) today to take sixth position, but he is still 37 minutes behind Loprais.
On Friday, January 7, the 2022 Dakar Rally continues with Stage 6. It is another loop around Riyadh (564 km), but this time, it will take the competitors to the west from the Saudi Arabian capital city. This special (348 km) will require the maximum concentration, because of the web of intersections in the first part of the stage, in which it is too easy to get lost. The pace will change halfway through the stage with a 40-kilometre-long field of dunes. But the final part is going to be very fast again.