Another improvement for Loprais, the fifth place serves as a reward for suffering
08.01.2020
The first ever Dakar Rally in Saudi Arabia is fulfilling the expectations – it is extremely hard. But the Instaforex Loprais Team crew keeps going. They have successfully overcome the toughest terrain nobody has ever seen in such a competition, and after the four stages, they hold the fifth position in the Truck category standings.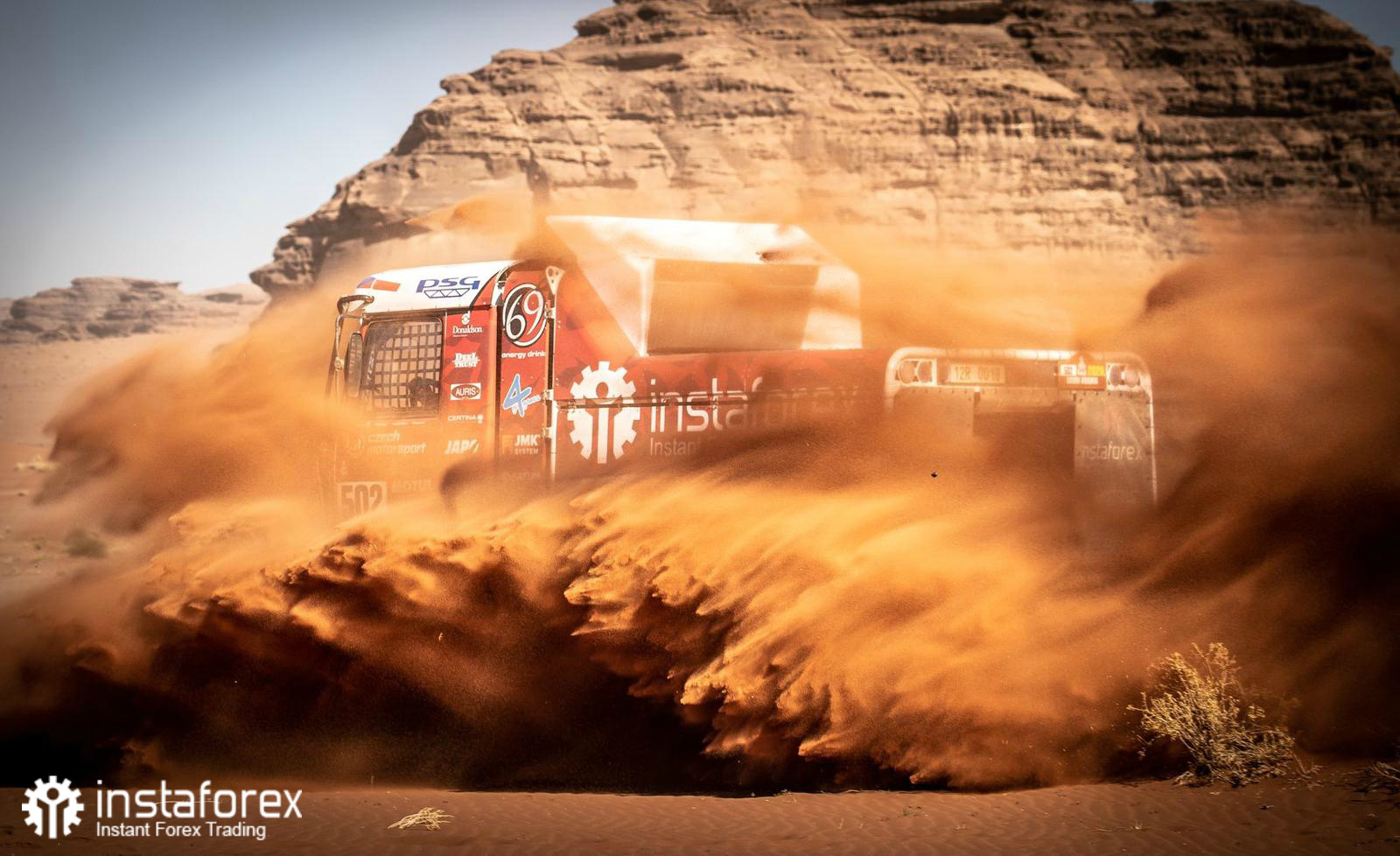 The Dakar Rally 2020 continued on Wednesday, January 8, with a route to the east, from the coastline of the Red Sea to the inland of the Arabian Peninsula. The fourth stage of the competition was 676 kilometres long and led the crews from Neom to Al Ula. The special stage had 453 kilometres and offered some incredibly challenging rocky parts. Especially the final 50 kilometres resembled more a trial race rather than a marathon rally.
However, the new Praga V4S DKR has survived even these extreme conditions. Aleš Loprais together with his navigator Khalid Alkendi and mechanic Petr Pokora finished the stage in 4 hours and 34 minutes. That meant seventh place, just 15 minutes behind today's winner Anton Shibalov.
Thanks to this result, they have moved ahead of Eduard Nikolaev, the last year's winner, and Loprais' crew now holds fifth position in the overall classification.
"I was suffering today. It was one of the most unpleasant stages ever. Those rocky parts were even more difficult than those in Morrocco. We're beaten up, physically, it took really a lot," said Aleš Loprais in the finish.
"The car was working well, but we don't have the power, and we're lacking especially tactically, to catch up with two factory teams ahead of us. They can risk more in the rocks, while we have to keep our nerves in check. It's extremely exhausting, fast and difficult Dakar," said the tired driver.
The rally continues tomorrow, with the fifth stage leading to Ha'il. Almost half of the 353 kilometres long stage will be in the sand. However, there won't be typical dunes, but giant sandy hills and humongous rocks. And the organisers warn about careful navigation, once again.